Dezembro é o mês de aniversário do

Drawing Dreaming

, coincidindo com a época natalícia e, como tal, todos os anos organizo as já habituais

Christmas Giveaways

com os meus sponsors!

Se quiserem ganhar presentes fantásticos, é só mesmo ficarem pelo blog até ao Natal e participarem! Boa sorte!

December is Drawing Dreaming's anniversary month, as well as Christmas time, so every single year I organize the usual Christmas Giveaways with my sponsors!

If you want to win amazing prizes, you only need to stick around on the blog until Christmas day and participate! Good luck!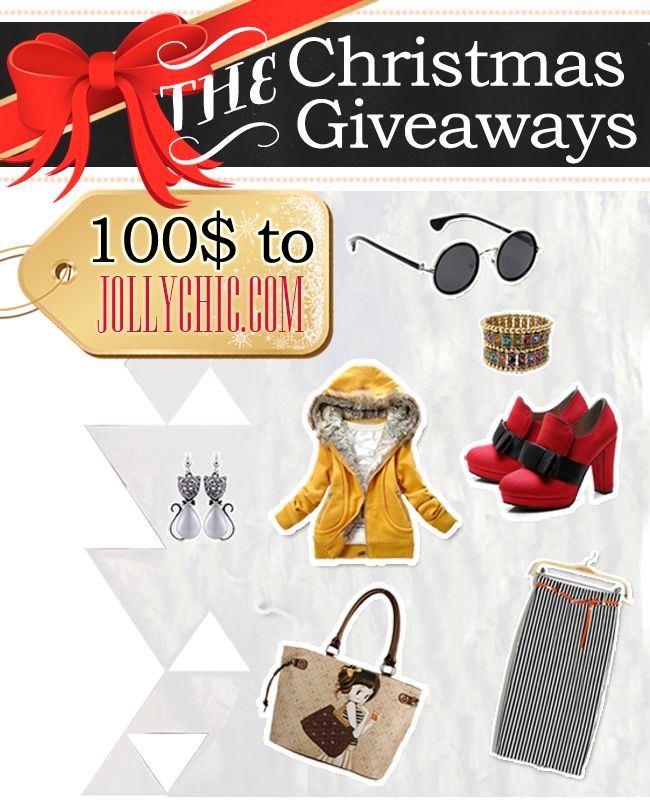 Para começar em grande, tenho uma giveaway fantástica para vocês! Um vencedor sortudo vai ganhar 100$ para gastar na Jolly Chic!
Acreditem em mim quando vos digo que este prémio vale bem a pena, eles têm peças fantásticas e com este valor ainda conseguem comprar umas quantas coisas!
In order to start big, I have an amazing giveaway to you! One lucky winner will win 100$ to spend at Jolly Chic!
Believe me when I saw this prize is well worth it, they have amazing pieces and with this value you can still purchase a couple things!
Se querem uma oportunidade de começar a época natalícia com o pé direito e com muitas roupas e acessórios novos no sapatinho, participem na giveaway abaixo!
Esta giveaway está aberta a todo o mundo e termina no dia 16 de Dezembro. Boa sorte!
If you want an opportunity to start Christmas time with the right foot and a lot of new clothes and accessories on your stocking, be sure to participare on the giveaway below!
This giveaway is open worldwide and ends on the 16th December. Good luck!
a Rafflecopter giveaway